Inventory management in ERP solutions is essential for companies that want to continue to be competitive in the future. Inventory software for small business refers to an integrated approach to planning activities and operations. Industrial companies can manage all their finances, acquisitions, production, logistics, operations and inventory in real time in a single centralized tool.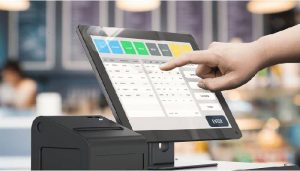 For any manufacturing or distribution company, smart inventory management is critical to business success. You need to know what you have in stock, where, where it is going and its value. In today's connected world, you also need to be able to track inventory as it passes through suppliers, customers, production and distribution, to ensure that your data is always accurate and updates.
In this article, we present you 5 advantages that should convince you to manage your inventory with an advanced ERP system.
Benefits of inventory management in business processes
Increased efficiency
The use of inventory management saves considerable time. Managing operations through a centralized system not only reduces double handling but also enables the automation of day-to-day tasks. This translates into increased production and more accurate outputs in less time.
Cost savings
Every entrepreneur knows that efficiency means cost savings. Rather than paying for resources or segmented systems to manage different parts of the business, inventory management takes care of many components of the work simultaneously, reducing total workload and minimizing expenses.
Transparency in the supply chain
A growing number of companies are using transport providers (also known as 3PL) to outsource their shipments and logistics requirements. Inventory management allows you to integrate outside partners by ensuring that all systems communicate well with each other. Information relating to stocks, orders and shipments is thus synchronized throughout the logistics chain.
Precision in data collection and reporting
With essential updates on inventory, orders, and customers in one place, inventory management brings quality to data collection. Systems like abas ERP software will also allow you to create and save specific inventory and sales reports to track your business performance and plan for growth.
Business expansion made easy
ERP inventory management modules are designed to reduce manual labor, through automation and streamlining of processes, which goes hand in hand with growing a business. Whether you are targeting local expansion or international expansion, inventory software for small business can provide you with the space and freedom you need to grow.
Plus, ERP systems are built for efficiency and business growth, so they can deliver great value to businesses of all sizes. Ask yourself: Is my business going to expand anytime soon? Are my business workflows complex? Do i need advanced automation features? Is my current inventory management system still up to par?
For more details, please visit: alfacybernetics.com