Whether it's a taxi, saving notes, ordering pizza or shopping online, which device do you instantly access?Your smartphone! This is your friend in need and plays an important role in how you look for information and facilitate everyday tasks.Mobile technology is evolving at the speed of light; and we cannot deny that mobile app development company have become an integral element of the digital ecosystem.
So keeping up with mobile app development trends is no longer an option. This is the order of the day.Let's delve into the 8 main trends in the development of mobile applications that will determine the mobile ecosystem in 2015.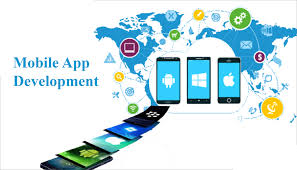 1. Battle of Champions: iOS and Android will become more aggressive
Both Apple and Android have an almost overwhelming presence in the mobile OS market; in 2015 we will see how iOS and Android will strengthen not only in mobile markets around the world, but also in the psyche of mobile users. This year, the battle between the leaders of mobile OS will become even more fierce, which, in fact, is good news for developers. Get ready to launch next-generation features that seek to take the UX app to fantastic heights.
2. A shift towards hybrid applications
Reliable platform. Powerful functionality. Amazing features.This is HTML 5 at its best.In recent years, HTML 5 has developed rapidly and for the better. 2015 will be the year that this platform will be used by a significant number of developers to create hybrid applications.And, in all likelihood, this will lead to a decrease in the number of native applications for obvious reasons.The biggest advantage of a hybrid application is that it combines the best of both worlds: native and web applications. Another big advantage is that even with limited resources, you can quickly run a hybrid application on several platforms, which can not be said about native applications.
3. More Parallax Scrolling in order to make applications more attractive.
You must have come across a large number of sites that use parallax scrolling for a good effect. The two main reasons that make it so attractive include:
makes possible long scrolling; this allows the design to tell a story.
Maximum user participation.
This year we will witness how mobile app designers use parallax scrolling as a key interactive element in their mobile apps to provide a more intuitive and engaging user experience.
4. Wearable technology will be the future
Wearable devices have recently made a lot of noise in the digital world, and there are good reasons. They are the next frontier when it comes to portable devices. And this year, the wearable revolution will go beyond Google Glass, Samsung Galaxy Gear and Apple Watch. Wearable technology will evolve along with various wearable devices, including those that focus on healthcare and fashion.
As with smartphones, the landscape of wearable devices is fragmented, and depending on the circumstances, it will continue to fragment. But potential users need not worry. Major players in this niche, such as Apple, Samsung and others, are already trying to join forces to improve wearable technologies and make them more attractive to both developers and end users.
5. Yes, for mobile payments
2014 was really a great year for mobile payments, and this year everything will continue in the same vein.The release of Apple Pay was nothing more than monumental and moving forward; it will definitely change the way financial transactions in the digital world. Samsung has caught up with its own Samsung Pay, and now this year it is expected to launch other mobile payment applications, such as CurrentC from Wal-Mart and Android Pay from Android. Payments using these mobile applications will be much easier and safer.
6. Enterprise applications will grow significantly
Companies like TripAdvisor and Hipmunk use customer-focused enterprise applications to improve their bottom line; This trend will continue in 2015, in fact, we are set to exponential growth in the market of enterprise applications.But not only client-oriented applications will see insane growth. We will see that more and more enterprises will use employee-oriented enterprise applications to increase efficiency and productivity.Such applications will play an important role in staff development. Enterprise applications already play an important role in the job, offering micro-moments of productivity.
7. The Internet of things will witness tremendous growth
Mobile devices are not limited to smartphones. They will be able to connect to multiple devices and act as remote controls that control smart devices. You can use your smartphones to optimize the use of your home appliances or other "smart" equipment.The driving force of the Internet of things will be mobile applications that act as a bridge between your smartphone and various elements embedded in electronics, software or sensors, allowing you to control them.
8. Advertising mobile applications will be the main focus of monetization
Among the many new applications, the digital industry is faced with the constant challenge of detecting applications. But this year there will be many key innovations and technological solutions for advertising mobile applications. According to a new study by Juniper Research, by 2018, app spending on apps across all mobile devices would reach $ 16.9 billion.
For more information visit our site HTMLPRO