Why am I doing a 36 for one brand and a 38 for another? What is the average height of women in France? Am I in French standards or in the small or large category?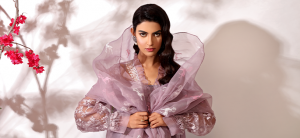 Like many of you, we have long believed that sizing in fashion was standardized. But it is far from being the case.
Follow us; we'll explain it all to you!
Are there any standards for fashion sizes?
When it comes to fashion and sizes, of course, there are certain standards. French standards NF EN 13402 (1,2,3), for example, define the measurements of the human body (head circumference, waist circumference, pelvis circumference, stature, etc.) and how to take them.
In order to then be able to define what can be considered standard sizes, it is then necessary to be able to establish scales and statistical averages. It is for this reason that measurement campaigns are set up. "The official", the one on which many ready-to-wear brands are based, dates from 1970. In the meantime, people are growing and body types are changing.
What is the average height of women in France today?
In 1970, the average height of a woman was 1m60! (Wouldn't the trick to dressing when you're little be to go dig around in vintage thrift stores?) In 2003, she was 1m63 and today, according to Worlddateinfo, the average French woman would be more around of 1m65 for 66 kg.
A gap between reality and standards
In 2016, a fashion start-up called Shurooq which offered to guide your shopping according to your body type revealed the results of a study it conducted among 55,000 women aged 17 to 65
According to this, women who wear 36 have 3 times more choices than those who wear 44. However, nearly 40% of French women are size 44 and over. Sizes 40 and 42 are even the most common sizes in France for women.
From our side, that hardly surprises us. Fashion magazines, television and social media have long praised thinness. Mentalities are changing but even today, many women remain obsessed with these little numbers and insist on fitting into sizes that they think are ideal.
Faced with this phenomenon and changing body shapes, some brands have decided to change their size scales and adapt to their customers rather than outdated averages. So instead of showing a 40, they show a 38. That's why you can sometimes get a 38 for one brand and a 40 for another.
Other brands are also playing on the choice of materials. Also, they will choose fabrics so stretchy that in the end, a person who would normally wear a 38 will be able to fit into a 36.
On the production side, the counter is reset to zero for each creation
As we embarked on this adventure, we believed that the industry and professionals already had a sizeable grid that they had to follow.
However, by discussing with the various professionals of the trade, we discover that each womens clothing online brand has its size and measurements grid. And for good reason! With each new pattern or prototype, it is also an opportunity to reset the counters to zero and to re-evaluate its reference measurements.
When we create a pattern, we also need to provide the standard measures on which to start. Indeed, your client in 38 may be different than that of another brand because most of your clients have more Asian origins, for example.
For some companies, this famous size grid is even part of their brand identity. With good reason, since this can be an element that shows that we know the customers we are talking to. There is still a certain desire to make the sizes more readable and understandable by the industry, but despite everything, each brand has its own size book that it keeps preciously.
For our part, we consider that the size charts must be able to evolve with customers and time. This is even something about which we risk communicating a lot because sticking to the closest to your measurements, it seems important to us. And it's only by constantly questioning yourself, testing and listening to you that you end up creating the garment with the perfect fit.
For more details, please visit: shurooq.pk