After having managed to sort through the things in your closet, how do you sell your clothes online? Here are the tips of the professionals of the second-hand fashion sector.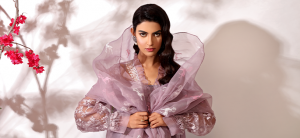 The second hand in full swing
The second-hand market is experiencing a moment of turmoil. A recent report from the Thredup sales platform estimates that the industry will achieve 69% growth by 2021, with this diagnosis being confirmed by other resale platforms.
Growing ecological awareness has also given new life to the second-hand fashion mill that can extend the life of a garment and thus reduce its overall impact on the environment. By giving them a second life, we prevent these clothes from ending their life in a landfill. During the Covid-19 pandemic, it is observed a shift towards more conscious consumption habits. Fashion fans are looking for better quality ready to wear women clothing at affordable prices. Selling womens clothing online is on the rise.
Prepare the articles
The cleanliness of the clothes should be your first concern. A study has shown that the Coronavirus can stay on fabric for up to two days and the World Health Organization recommends machine washing at a temperature of 60C to 90C with laundry detergent, to make sure that the fabric is destroyed virus. You absolutely have to wash each item before sending it. Especially since the more you make sure of the presentable appearance of an object, the more likely it is to be sold. Steam clean or iron the garment so that it does not appear wrinkled and looks much more professional.
Take photos in natural light
Always photograph your clothes in natural light (no flash), and take a series of photos of the clothes worn. It makes a lot of sense to make the template for yours, because it helps the potential buyer understand how it might look. He adds that it is desirable to include as many photos as possible. With four images you are much more likely to sell an item. You can insist on the details and show the label to prove the authenticity of what you are selling.
Do your research before setting the price
Before deciding on the price at which you want to sell your clothes, do some research – including the most suitable platform to sell them. Try to understand what value certain brands and styles have on resale. And the best way to do that is to look at the prices on different second-hand clothing sites. Is the item you are selling all over Instagram right now? This should increase its rating. The resale value may vary depending on the buzz, the demand for this property as well as its condition.
Be honest about the wear and tear of the good
It's not uncommon for second-hand clothes to have some flaws, whether it's a small brand or a missing button. The important thing is not to hide any of its imperfections, so that buyers have no surprises in what they are getting (and also so that you become a trusted seller). Be extremely clear in the description and show all flaws in the photos.
Offer a simple and fast service
By providing a quick and easy shopping experience, you will certainly get positive reviews, which will increase your reliability with new buyers. So you have to answer any question within an honorable time frame and send your articles as fast as possible. Sometimes offering postage can help. This is one less hurdle for the buyer at checkout, and it doubles your chances of selling womens clothing online.
For more details, please visit: shurooq.pk