There are a lot of things to follow for business owners today.
You need to monitor your supply chain and make sure there are no inconsistencies in the quality of your products. It's also essential to have a customer experience tracking strategy and make sure your customers stay happy and engaged.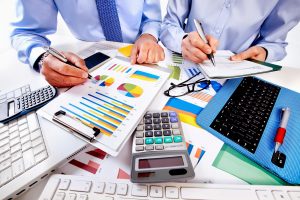 All the while, you need to constantly keep an eye on your competition, market trends, and whatever is happening in your industry.
While the amount of critical information flowing through your organization may seem overwhelming, there are some tools available to help you manage it.
An inventory management system is one such solution.
With Inventory Management Software, you can assess crucial information about your products and sales. Some tools provide the ability to track your store's growth in real time, while others provide insight into your historical data and trends.
Inventory management technology gives you the power to stay on top of your inventory levels, so you can continue to delight your customers. Moreover, it also facilitates things like replenishment agreements, raw material tracking and supplier management.
Let's explore the world of inventory management.
What is inventory management? Covering the Basics
Cloud based inventory management software is one of the tools that business owners use to assess the performance of their organization. With the right software, you can track inventory levels at all times and make sure you're on the right track to profit and be successful.
Both large and small businesses rely on this type of technology. However, the larger your business, the more likely you will need particularly advanced analytics software.
With cloud based inventory management software, you aim to ensure that you always have the right quantity and quality of products available to your customers.
Under the right circumstances, inventory management can even reduce the costs of transporting excess inventory to your warehouses, while maximizing sales. Many modern software solutions have built-in predictive analytics strategies. This means that you can potentially plan for increases or decreases in sales volume from month to month.
Inventory management software is especially useful for businesses with a tight budget. You can avoid losing sales in a physical or e-commerce store because you always have the right amount on hand. At the same time, you avoid problems like spoilage or overspending on inventory that you cannot move.
The different types of inventory management
There are many types of inventory management systems in the business world, just as there are different types of inventory. For example, the initial products that you get from your suppliers are often referred to as raw materials. Once they are in production, they become "work in progress" followed by "finished products".
Some companies also track inventory in the form of MRO items, this basically means you service, repair or overhaul the products. The type of inventory you are working with will help you determine what type of inventory management system you need.
For example, you might need a system with barcode management if you are running a retail teardown. Retail inventory management tracks your products for you, along with any purchase orders you might take, order quantity, and even "safety stock".
If you are in the B2B market, you may need a special type of inventory management called Wholesale Inventory Management. Wholesale inventory management tools often measure a lot of the same things as retail software. The difference is that instead of just tracking the order quantity and SKU details, you also track various bulk products from different environments.
A wholesale inventory management tool can combine your strategy to manage inventory for multiple online and offline stores at the same time. It could also pull data from hundreds of POS units if you have physical stores as well.
For more details, please visit: alfacybernetics.com