As the Word of Allah and the fundamental pillar of Islam, learning the Quran is necessary, if not essential, for any good Muslim. Traditionally taught in Quranic schools or institutes, teaching of the Quran has also been done online for a few years. But what are the advantages of such a type of teaching and how to choose an online Quran course platform? Answers below!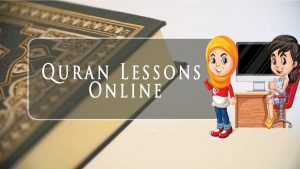 Why choose online Quran lessons?
There are five main benefits of learning the Quran online.
Access facility
The first advantage of free online Quran Arabic courses is their ease of access. Accessing Quran lessons online only requires a computer or mobile phone, as well as an internet connection. No need to enroll in an institute or travel costs. Thanks to the materials mentioned above, it is possible to access many online Quran course sites such as:
Quran Learn Academy and more;
Some of these sites are paid while others are completely free. There are also some that are aimed at teenagers and children.
Flexibility
A second benefit of learning Quran online UK is the flexibility it offers to learners. Unlike institutes or physical learning centers, each learner is free to choose the time and pace of their learning. Online Koran lessons at some sites are pre-recorded and accessible 24 hours a day. Online Quran lessons are therefore suitable and recommended for people with a very busy schedule.
The quality of teaching
One might be tempted to believe that the teaching offered online is of poor quality compared to that in traditional schools or institutes. The online Quran courses are just as comprehensive and informative. They are not limited to the chapters and verses of the Quran, but also include teachings on the history of the Quran as well as learning Arabic. In addition to the diversity of teaching, learning takes place both in writing, but also through audio and video files. It also includes exams that assess the learner's level of proficiency.
Certified teachers
The quality of online Quran lessons is also linked to the quality of teachers working on the platforms. Most of them were trained in classical schools or institutes. Some hold ijazahs, a license to teach the Quran passed down from generation to generation and which dates back to the Prophet Muhammad (SAW) himself.
Economic
The last advantage that makes online Quran courses a real opportunity relates to their very affordable prices. They are two to three times cheaper than those of traditional institutes and vary according to the age of the learner.
How to choose an online Quran course platform?
Choosing an online Quran course site can be difficult given the sheer number (of sites) available on the web. Two main criteria must be taken into account for a better choice. This concern in particular the reputation or notoriety of the site as well as the prices charged.
Opting for online Quran courses is, in short, an excellent choice when it comes to learning the Quran. It is a revolutionary learning method that offers ease of access, flexibility and affordable prices.
For more details, please visit: quranlearnacademy.com