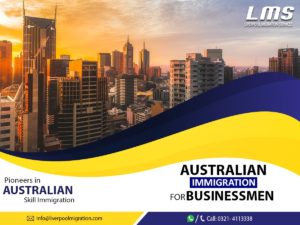 The smallest continent in the world is full of exciting activities and a pleasant climate throughout the year. There are many reasons to visit this sunny Australia, and the only thing that prevents our travel plans is the visa! Since Pakistani still do not have visa-free entry to Australia, we will still have to go through an application process before going down!
To help facilitate the process, we have a step-by-step guide that you can consult when applying for an Australian tourist visa! Alternatively, you can also apply through VFS Global.
How to apply for an Australian visa:
Decide what type of Australian visa you need
Using the Visa Finder, determine what type of Australian visa you need! You must enter this yourself, since it requires you to choose (a) the type of visa, (b) the country of the passport and (c) the age.
For this Australian visa guide, we will address the Visitor Visa (Subclass 600) that allows tourists to visit Australia for the following purposes:
Visit or for reasons of business visit.
Up to 3, 6 or 12 months.
You are eligible for the Visitor Visa (Subclass 600) if traveling to Australia:
As a visitor
For business visitor activities.
To visit the family
Applicants who receive a visitor visa (subclass 600) can:
Have a vacation
Visit friends and family
Undertake business visit activities
Study up to 3 months.
Register to obtain an immediate account
Then, register and create an ImmiAccount account, an online service provided by the Government of Australia. That said, this is the only place where you can access the requirements online. Without an ImmiAccount, you can not continue with the visa application process.
* Those who plan to travel in a group need only create an account.
Note: Be sure to indicate a working email address. If you do not provide a functional email address that works, you will not receive an update of your application.
Fulfill the online application form.
Once you have confirmed your ImmiAccount account, you can complete the online application form.
The questions will include personal information, travel history, financial capacity, purpose of the visit and health. Be prepared and be sure to enter objective information into the system. Remember to always keep your information so you can edit the form at any time. With this function, you can also verify the information in your application.
The ImmiAccount online application is equivalent to Form 1419, so you can use this as a reference or as a practice copy. However, it is not necessary to print this application since the online application saves the information entered in the system.
Note: Do not click SEND if you have not finished or if you have not verified the indicated information.
Prepare the documents required for your application.
Like any other visa application, several documents are required to support your application. Depending on your type of visa and personal circumstance, a list of requirements will be given to your account. While you can check this page for a vague list of requirements, here is a list of specific documents that we believe are important for your application:
o The photo page should not have broken lamination.
o The passport is valid for more than 6 months from the planned travel date
Birth certificate
Passport-size photograph of the applicant
o The official size is 45 mm x 35 mm against a plain background
o Applicants must write their name on the back of the photo
Previous and current visas
o For travel history, scan pages of all valid and expired visas and stamps
o Provide an original bank certificate issued in the last 3 months
o Note: Take into account the cost of your entire trip and daily expenses!
Tax return
Employment Certificate or Employment Contract
Sample itinerary in Australia
o Applicants must write down their activities per day.
Flight and hotel reservations.
o Although you do not have to have these documents at the time of the request, you may be able to help you in your possibilities, but there are no guarantees.
o Providing a return ticket can show that you do not intend to settle in an informal way in Australia
Note: Additional requirements may be requested, depending on the visa, citizenship application and personal circumstances. Some applications may not require any documents, too.
ALL these documents must be scanned and uploaded to your ImmiAccount account. Then, check the box to indicate that you have successfully loaded the scanned documents to include them in your application. Also, make sure the documents are in .JPG, .PDF or .PNG format and should not exceed 5MB in size! Check this page to find out how you can properly attach the required documents to your ImmiAccount account.
Pay the application fee
After reviewing your application form and the required documents, you can proceed with the payment! Although the application fees may vary depending on the type of visa or even the exchange rate, the Visitor Visa (Subclass 600) can cost around AUD140 to AUD1,020. Charges may be applied by credit card.
Submit the request for required documents.
Once you have paid and verified your request, it is time to finally click on the Submit button! Almost instantaneously, a notification and an acknowledgment will be sent to your registered email. From here, all you can do is wait for your Visa Grant Notice, which can arrive in as little as two days to a month. In some cases, we may ask for additional documents before the Visa Grant Notice is delivered.
Print the Visa Grant Notice
If you received the news that you were granted an Australian visa, congratulations! The last thing to do is print the Visa Grant Notice to present this upon entering and leaving Australia!
Additional tips for applying for an Australian tourist visa
Double check your needs!
Review your application and requirements as many times as you wish. It is better to be safe than sorry, right? Certain parts may have been overlooked, or the information indicated may be wrong or misspelled. If you can, have a friend who has successfully applied for a Japan visa before reviewing your application as well!
The more documents, the better
If you do not believe that the required documents you submitted are sufficient to support your request, you can send up to 60 files per applicant!
Provide proof of return to the Pakistan
When you provide proof of your return to the Pakistan, you are informing the Australian Immigration Personnel that you do not intend to settle illegally. This can be in the form of a return ticket, employment certificate, approved absence or proof of travel.
Apply at least 3 months before the scheduled departure.
While you can get your Australian visa as soon as two days after the presentation, it is also possible that it may take up to a month. But, do not rush the process! This will allow you to plan your trip correctly.
For More Information : Apply Australian visa online