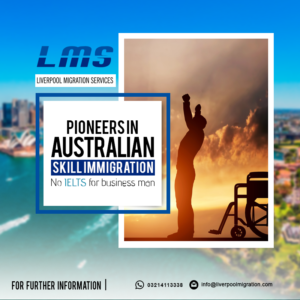 How to avoid the most common mistakes in visa applications in Australia?
Presenting something that can cause resistance in the processing of your visa is surely an unavailable agreement for any of us try to ignore the unnecessary attention of something that can cause you a failure.
Always remember that errors are not acceptable in any of the visa or migration processes. That is involuntary or intentional. Many of us consider some things for granted, but keep in mind that, if you are smart, the one who processes your file is smarter. Especially, when you try to migrate to Australia, make sure you are well prepared.
What are the points that you can take into account or ignore when processing your visa?
Be sure to provide all documents as requested by the case officer, Only what they require. Distributing something that is unnecessary can cause resistance. Many people provide fictitious documents, which leads to several obstacles in the visa process. However, sometimes, you may be lucky enough to get positive results with such things, but this does not always happen.
It is about the authenticity of the documents and how they are provided. It is advisable that you never go ahead with things, just that they are precise and simple.
The Statement of Purpose (SOP)
Your documents do not speak everything. You have to make the Australian Commission understand your intention to go to Australia. Your SOP can surely make an impact. Try to make it as convincing as you can. If you can not, try to do it for a professional who has better hands on him. Your SOP is your decisive case. A bad SOP can be a resistance, while a good SOP can cause the officer to ignore other documents as well.
The times, keep track of them
Try to keep an eye on the applications when you apply for a student visa to any Australian university. This will help you design a perfect timeline for processing and evaluations. Once you skip the intake period, you can not do anything, instead you will end up wasting your time, even if you get the visa.
If you are trying to obtain a qualified general migration visa, try to control the state sponsorships and the number of vacancies that are open. In this way you can easily obtain permanent residence in Australia. There are no fixed numbers for vacancies or sponsorships that can happen in the next month or later, so be as fast as possible when you find a vacancy or a sponsorship opening.
Be patient, it will be when the time comes
"Time and tide do not wait, but you always have to wait for the bigger tide to sail further." There is nothing that can take away the opportunity, if it is for you. Be patient to wait for the right moment to attack and do not do anything stupid that may cause a resistance or a delay in your process.
For More Information : Australian Immigration Points
Why hire a professional immigration consultant?
Most applicants are in a trap 22 while applying for a qualified visa. Thanks to a lot of contradictory advice, options and opinions that come your way. Requesting a specialized visa implies meticulous preparation, a lot of documentation and complexity of processes.
If you do not know the complete visa application process, you may end up being rejected with precious time. The best way to do this is to hire a professional provider of immigration consulting services.
How does a visa consultant help you?
There are several types of specialized visas available and choosing the right one is very important. Each year, the Australian government launches a list of qualified occupations (known as SOL). The list includes occupations that face a shortage of qualified people. Not only the national government, but also state governments also publish their individual SUNs.
As an applicant, you must select an occupation from the list according to the skills and experience you have. A visa consultant can help you with the advice and consultation you so much need to help you choose the right occupation.
Documents required to apply
To apply for a qualified visa, you need your skills to be evaluated by a skills assessment authority, as well as appear on IELTS or PTE to demonstrate your proficiency in English. In addition, it is also necessary that health assessment and character evaluation reports are prepared to justify your eligibility.
A reputable provider of visa consulting services helps you acquire these essential documents with the greatest ease to facilitate the overall documentation process.
For Futher Information : Australian Immigration Website