The maze of rules and regulations around companies can be blinding at best, but the last thing you want to do is break a rule that is easy to implement. Whether you are a new entrepreneur or manager of an established company with new equipment, electrical safety in the workplace is a requirement that can easily be met. Electrical Installation Condition Report is proof of your electrical safety.
Although the law does not require electrical tests to be performed, your electrical equipment must be safe at all times.
Electricity will always find the easiest way to earth. Any errors or weaknesses in your electrical installation or portable devices can go unnoticed. In the event that another error develops, it can lead to a serious risk of fire, electrocution or death. For example, a 13-amp ring ring without earth continuity can make all metal parts of devices connected to it "LIVE" if an item on the ring develops a ground fault.
Electrical safety according to the law
The Electricity at Work Regulation came into force in 1989, clarifying the need to maintain electrical systems safely. Regulations require that "all power tools and equipment used by construction workers must be able to be used safely" and that "power tools rented to end users must be safe to use". In the workplace, regulations stipulate that employers take measures to limit the risk of damage from electricity and electrical systems, and this includes both electrical installations and electrical equipment.
These regulations apply to most electrical equipment – consumers, commercial and industrial – that operate between 50 volts and 1000 volts AC or between 75 volts and 1500 volts DC.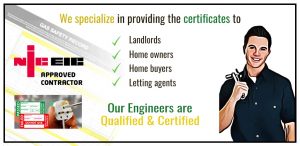 The only way to ensure that every effort is made to ensure a safe workplace and to ensure that you can back up your hard work if something goes wrong is through regular electrical tests. Have it carried out on all electrical equipment at your workplace. This accurately identifies errors, their locations and usually the recommended solution.
Electrical inspection
Insurers are increasingly calling for inspections and tests to be carried out regularly. If you suffer an avoidable accident, if you are found guilty, you are considered by law to have committed a criminal offense. Insurers do not pay fines or damage suffered as a result of a crime
Compared to the hassle and potential cost of developing a problem, testing your installations and devices is simple and normally reasonably affordable.
The IEE recommends that electrical installations be tested every 10 years (for household), 5 years (for commercial) or 3 years (for industrial). Depending on the risk assessment for a particular item, the testing of portable devices must be performed every 3-24 months. High-risk items include location equipment and workplace equipment, often involved in heavy workloads under harsh conditions, and much more likely to develop an error in a shorter period than office equipment.
Hiring electrical engineer
Concerns about power outages and work outages can be alleviated because electrical tests rarely cause such delays. A brief power outage can be expected on each circuit in the system during testing, but since most tests are performed while the system is still in use, these outages can be planned around your daily activities.
If you choose an electrical test survey or other contractor to perform your tests, make sure they charge on circuit numbers and not on floor area (which does not affect how many circuits there are in a certain square foot or not). Also make sure that you are going to receive good and comprehensive reports and paperwork for your reports, to provide you with sufficient documentation for your efforts.
It is also a good idea to look for a company that holds a UKAS (United Kingdom Accreditation Service) certificate to ensure that they are accredited with the appropriate qualifications and standards for the position.
Finding such a qualified professional to perform your electrical tests meets all legal requirements for your workplace and covers you and your employees for the future in the eyes of the law – naturally subject to corrective work requirements that are addressed as identified by to test.
Click Here For Info: Electrical Safety Certificate