If you are considering becoming a landlord for the first time, it is vital that you learn more about Gas Safety Certificate. These legally enforced documents are enforced to prove that the ownership of a landlord is safe for tenants. In this blog we briefly discuss what a gas safety certificate is, how you get one and why you need one.
What is a gas safety certificate?
A gas safety certificate is a legally required document in all UK rental accommodation with gas appliances. The certificate shows a description of each device tested by the engineer, the results of all tests carried out, details of the property and all work to be performed.
Do I need a gas safety certificate?
If you are a landlord who has a rental accommodation in the UK with gas appliances (boilers, gas stoves, etc.), you need a gas safety certificate.
Who supplies gas safety certificates?
When you have your home inspected to ensure that it uses safe gas, you are responsible for ensuring that your gas certificate is delivered by a registered Gas Safe engineer. You can ensure that a technician is correctly registered here.
Why do I need a gas safety certificate?
Gas safety certificates are legally enforced and not having them can be considered a criminal offense and can lead to thousands of pounds of fines and possible imprisonment. The UK legal system takes such violations very seriously, because negligence in this area can be very dangerous and potentially lead to material damage and even the loss of human life.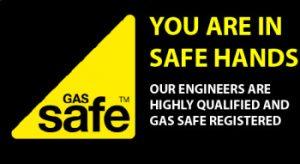 Gas safety certificates
A gas certificate is a registration that shows that gas appliances in the said home can be used safely. The 1998 regulations for installation and use of gas safety state that all landlords in the UK are obliged to keep a valid safety certificate. According to the UK Health and Safety Executive, a person is considered to be a lessor if he owns land and rents or leases the property for a period of less than 7 years, or under a license.
Landlords are required to obtain gas safety certificates to comply with common law and need the certificate to prevent deaths and accidents, avoid jail or fines, maintain low insurance rates and avoid important obligations in the event of gas failure.
In addition to annually renewing the gas certificate and providing a valid copy to the tenants, landlords are also required to keep a copy of each gas inspection report for a period of at least two years. If a new tenant occupies the home within twelve months of the last annual inspection, the lessor is obliged to provide each of them with a copy of the gas inspection. When a new gas inspection has been carried out, all tenants of the property must receive a report of the check within 28 days.
Gas check
Control reports for gas inspection must be completed by a technician who is registered with the Gas Safety Scheme, who standardises gas safety between devices. Different engineers can have different qualifications and the price for a safety certificate can vary. Most competent engineers can provide a valid gas safety certificate for landlords. Brighton, Sussex, is home to a number of reliable companies that can be contacted to conduct a legitimate security check.
The engineer will perform a number of actions during an inspection. Some of these may include: checking the gas tightness of the equipment, checking the burner pressure and gas flow in accordance with the manufacturer's guidelines and checking the pressure and effectiveness of the stability brackets. During the test, the engineer must also examine any evidence of unsafe operation, in which case he must report to the responsible person. And finally, if the test points are available, they can check the standing and operating pressure lines.
After the check is completed, the landlord receives a report. This report can be issued as a gas safety report from a gas safety certificate, depending on the completed task. A gas safety report must contain a number of information. The report must contain at least:
Description and location of each controlled device and / or flue.
The date on which the device and / or flue have been checked.
Name, registration number and signature of the engineer who carried out the check.
The address of the building at which the device and / or flue have been checked.
The name and address of the landlord, or his agency, of the property.
Any defects identified during the check, and any action required or taken to fix it.
A final confirmation of the results of operational safety checks which have been carried out on the appliances.
Click Here For Info : Electrical Safety Certificate