Information Technology Infrastructure Library or ITIL, as we commonly known, is a great source to acquire knowledge in terms of information technology. In this contemporary world, you need to be updated in terms of technology to compete with the world. Companies require staff for management of the organization and all the professionals should go for the ITIL certification as it will help them in updating their IT knowledge and skills.
In ITIL, individuals are trained on how to deal with management issues at the organizational level. Information Technology Infrastructure Library (ITIL) is easily accessible and acceptable all over. ITIL training in a number of fields in IT service management. The information on the ITIL versions and what is included in the course is obtainable online through Google search.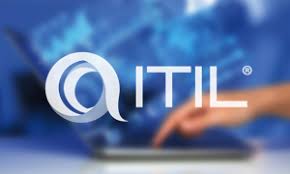 The training depends upon you to decide which field you want to become proficient in. ITIL Version 2 mainly comprises of the Foundation Levels, Service Manager and Practitioner. After the Foundation Level, the Practitioner Level offers options of what to select for certification. The ITIL Version 3 training is provided in four levels.
The ITIL Foundation Level is the first one. A person is required to get a certificate of The ITIL Foundation Level to go on to the next one. The Foundation Level helps in understanding the terminology used in ITIL. Basically, the Foundation Level in either of the versions is a main component, to achieve a certificate before moving on to the other levels. You are supposed to answer forty multiple choice questions in an hour. ITIL trains you through various means like seminars; computer based training, online study, workshops and books.
The ITIL training can be attained online. Many authorized websites are offering this facility; all you need is a computer with a webcam to go through the training followed by an examination later. ITIL is helpful in providing sufficient resource and knowledge to complete the courses successfully to achieve the certificate.
After successful completion, you are certified that you undertook the course, and have passed the levels. Then, you are permitted to go for a workshop which would help in attaining the skills to start your own IT firm.
ITIL certification will definitely help in your professional growth. It will benefit you in tackling problems and dealing with IT management service in every way. An IT professional without ITIL certification is considered obsolete.
Digital Marketing Lahore is a providing BEST SEO Services In Lahore. We are providing Social Media Services and ROI focused SEO Services