A common question for people new to IT is what ITIL Course is. Odds are good that they have seen several references to ITIL principles in team meetings and have heard others mention the value of the training.
In fact, some companies go so far as to have their staff get trained, but many companies have been forced to have their staff take on that cost because of the tougher economic times. However, this still leaves many questions for new employees. Here, we take a look at how this training works and what they can expect from it.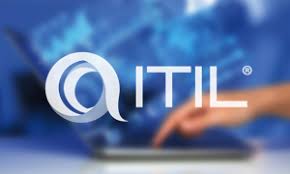 The training itself is based on ITIL principles. ITIL Foundation or Information Technology Infrastructure Library is a collection of best practices, concepts and principles for helping improve service delivery. They are now onto their 3rd version or v3 of these principles.
The latest version came out in 2007 and will officially become the prominent option this year as the v2 is being phased out. To get training on ITIL, people can find a number of different programs that offer this training online or offer classroom classes in your area. You can register for these courses online.
The courses themselves are setup to allow people to meet the different levels of the certification process. In this case, the v3 version has four levels total but really only three that relate to those looking to practice these principles. These levels are Foundation, Intermediate and Expert. To reach each level, you have to complete a number of ITIL course.
However, for the most part, you will get to choose which courses you take to reach these levels. You will be able to choose courses from two modules: Lifecycle and Capacity. These modules key on slightly different things in the process for service delivery. Depending on your interests and needs, you can choose the courses that will best help you.
DML offering Cheap and Best Web Hosting in Lahore. We have a dedicated website hosting support team to provide WordPress Hosting and much more