Families moving from one address to another can be thrilling. But settling in a new home without the necessary utilities can be such a hassle. If you are planning to move houses, it is important to consider finding a company that can help you relocate without any major hassles.
Relocation Planing
If the planning stage of your relocation is too short, chances are you will find it difficult to settle in on day one. A new home needs to be 'broken in' in order for the family to fully settle in. There are too many things to consider even before you pack your bags and stuff, so it is best to get in touch with the professionals who can help you along the way.
Most of the time, some families fail to plan properly, so they end up with a new house without any of the major utilities available right away. Among the most important utilities is gas connection. Unless you and your family are okay eating out and spending more on daily meals, then that's fine. But if you will calculate your expenses on food for a couple of weeks, that would result to thousands of dollars.
Having gas connection is as important as electricity because these are utilities that families use on a daily basis. You can sacrifice not having internet and phone for a few weeks or months since you have mobile phones and there are internet cafes around each town. But not having cook and prepare meals for the family is like throwing away money and the values of sitting down at the dining table and enjoying a home-cooked meal.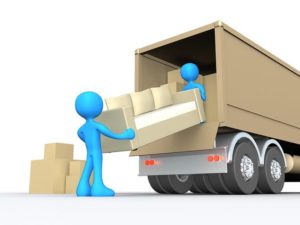 Finding gas providers can be a challenge if you are already settled in your new home. It might take a few weeks to a few months before you get connected. Apart from that, it will also be problematic if you'll find a company that cannot guarantee a gas connection right away. If you will do this on your own, it would have to be during the planning stage of your 'moving out'. You can do this by browsing the web and searching for moving companies in Melbourne that offer or suggest utilities services for relocating families.
If you can find such company, make sure that they can guarantee a fast connection to most of the major utilities for your new house. The manager or customer service staff should be informed of the date you'll be arriving on the premises, so they can make the necessary arrangements for your connection. If there are hardware and tools to be prepped before your arrival, the company can arrange and ensure that these are accomplished. You can expect a few minor steps in completing your gas connection once you are already in the premises. And of course, the waiting time is shortened and you'll get your gas supply in the shortest possible time.
You can certainly find gas providers at Connect Now if you are planning to relocate any time soon. They can connect you to major utilities providers in many parts of Australia.