Do you dream of a look that is easy to wear every day, elegant and in which you feel good? We give you all our secrets and fashion tips to create an outfit that is both chic and comfortable without ever making a mistake!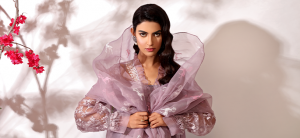 Knowing how to select the right parts
Good news for all fans of a chic and comfortable look, you don't have to spend all your time in a suit and pumps to be elegant! On the contrary, a few well-chosen classic pieces will allow you to add a good dose of chic to almost any outfit. We give you some ideas of ready to wear women clothing.
The blazer: THE jacket to have
If we had to select one essential piece for a chic and comfortable look, it would definitely be the blazer. Structured and fabulously stylish, it pairs beautifully with just about any outfit you could imagine. It is clearly a must-have for chic and comfortable dressing, to add to all your trendy looks as a chic guarantee!
The must-have tops for a chic and comfy wardrobe
In the tops department, we recommend that you opt for the great classics of the chic look: white shirt, satin blouse, close-fitting fine-knit sweater, straight or trapeze blouse, etc. You can also add a few basic, well-cut T-shirts that you can wear with your favorite jackets. The most important thing is to choose impeccable cuts, which highlight your morphology, and beautiful materials.
Let us not forget, in fact, that the material contributes greatly to the chic of a room, but also to its comfort! We are much more comfortable in a cotton shirt than in a lycra undershirt… Anyway, take the time to try different cuts and colors and select what you feel most comfortable in 'easy.
Elegant and comfortable trousers
The same goes for the trousers: we favor classic cuts that have proven their worth and materials that offer a nice drape. You are spoiled for choice: cigarette pants, canvas chinos, loose palazzo pants, carrot pants, straight and A-line skirts … Jeans are also good options, especially slim, straight or wide-leg, as long as you stay sober on the colors (black and raw jeans being the most chic choices) and that you avoid holes and other destroyed details (obviously).
Dresses and jumpsuits: we love it
Dresses and jumpsuits are great options for a consistently chic and comfortable look. As always, we recommend that you bet on timeless pieces such as the straight dress, trapeze, or even empire waist. Regarding pantsuits, choose the cut in which you feel best while focusing on the simple things.
We validate the small details like a few lace inserts, a waist adjusted by a belt, etc., but we recommend that you skip the "too" worked combinations, those with a large halter for example, which are a little too sophisticated for a chic and comfortable everyday look.
The importance of accessories
Apart from the chosen clothes, accessories are absolutely essential to create a pretty outfit, both elegant and comfortable. Well chosen, they make it possible to enhance any look and transform a somewhat simple or rather sparsely dressed ensemble into a very chic outfit. We give you some indications.
For more details, please visit: shurooq.pk